High Quality Heat Pumps in Waikato | Thames | Coromandel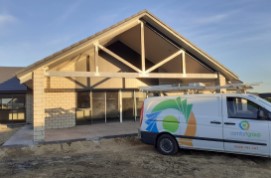 At Comfort Group, one of our key areas of specialty is installing heat pumps in homes in the Thames/Coromandel, and Waikato areas.
We install heat pumps in new build homes as well as homes undergoing renovation or restoration work.
We can also replace the existing heat pump you have if it is faulty or if you want one that is more efficient and/or effective.
Plus, we can install a heat pump in your home if it doesn't currently have one.
To find out more from our expert team, and to arrange a callout so we can give you a quote, please give us a call on 0508 741 741.
Heat Pumps Thames/Coromandel, and Waikato Wide
We'll start by recommending the best heat pump solution for your home and budget in Thames/Coromandel and Waikato region. The options available include wall, floor, and ceiling mounted heat pumps as well as ducted systems
All the heat pumps we supply are from leading brands including:
Mitsubishi Heavy Industries
Toshiba
Hitachi
Carrier
Fujitsu
Panasonic
Mitsubishi Electrical
Daikin
Your Home Will Be Warmer in the Winter & Cooler in the Summer
With our heat pump solution in place, your home will be comfortable, whatever the weather. It will operate quietly, it will be energy efficient, and it will help to improve the air quality in your home.
Plus, you'll get a 12-month warranty from us and an equipment manufacturer's warranty which can be for up to six years.
Call today on 0508 741 741 to get a quote.